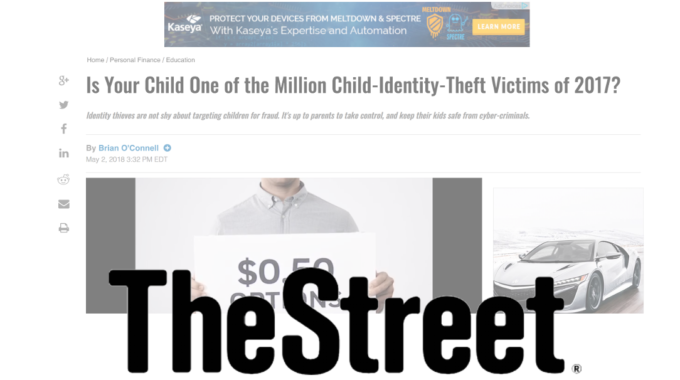 Stronghold Cyber Security CEO commentary featured in TheStreet's article on child identity theft
TheStreet, an American financial news and services website founded by Jim Cramer which also provides data and analysis for investors, featured commentary by Stronghold Cyber Security's Jason McNew in an article that discusses child identity theft and what can be done to help prevent it.
Delete accounts that your child and/or your family no longer uses. "This will help to reduce your potential for being breached," says Jason McNew, an Air Force veteran who previously worked for the White House Communications Agency. "If you leave abandoned accounts everywhere, you will get breached."

Strengthen your family password policy. "If you reuse passwords across accounts or at school, you will get breached," says McNew. "If you use weak passwords, you will get breached. If you do not change your passwords every few months, you will get breached. Also, don't allow your browser to remember passwords for your most important accounts."

Monitor kids' online activities. This point cannot be stressed enough, McNew adds. "There are several very good monthly security services that are designed to help parents protect their kids online, in numerous ways," he says.
Please view the article written by Brian O'Connell and titled Is Your Child One of the Million Child-Identity-Theft Victims of 2017? in its entirety on TheStreet's website here.