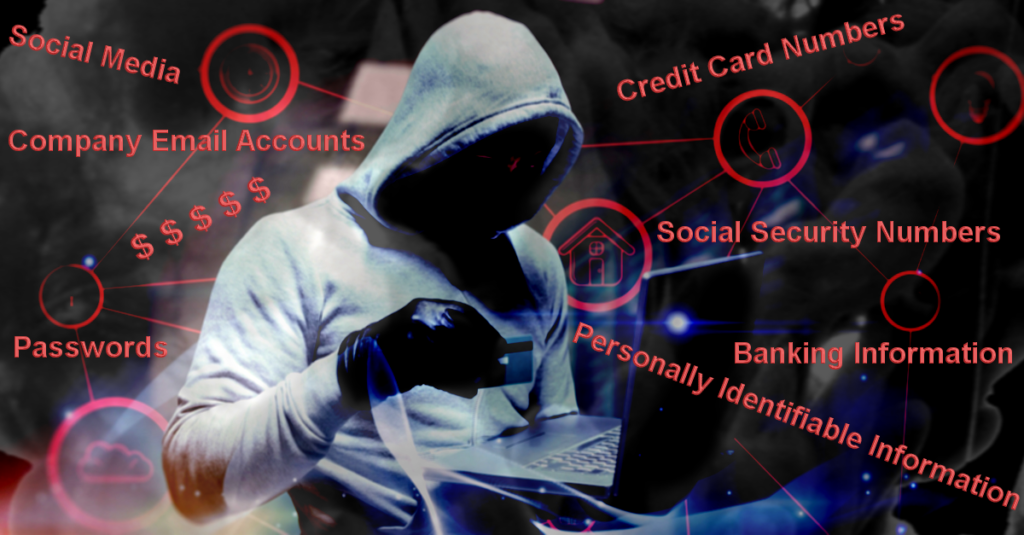 Dark Web Monitoring 24 x 7 x 365
IRC (internet relay chat) channels
The Dark Web is made up of digital communities that sit on top of the Internet, and while there are legitimate purposes to the Dark Web, it is estimated that over 50% of all sites on the Dark Web are used for criminal activities, including the disclosure and sale of digital credentials. Far too often, companies that have had their credentials compromised and sold on the Dark Web don't know it until they have been informed by law enforcement — but by then, it's too late.
39% of adults in the U.S. use the same or very similar passwords for multiple online services, which increases to 47% for adults age 18-29.
Ongoing Dark Web monitoring can provide you with information on possible compromised digital credentials that can be used to EXPLOIT employees and customers. These credentials, such as usernames and passwords, connect you and your employees to critical business applications, as well as online services. Users often have the same password for multiple services, such as network logon, social media, online stores and other services, exponentially increasing the potential damage from a single compromised username and password.  Criminals know this — and that's why digital credentials are among the most valuable assets found on the Dark Web.
The fact of the matter is that 60% of small companies that suffer a cyber attack are out of business within six months.
Even if your company is able to withstand one, the damage has been done and your reputation could be ruined.  Don't leave yourself and your business open to litigation, fines, or the horror of becoming the next "hot story" in the news.
What are you waiting for? Give us a call to see how Stronghold Cyber Security can proactively monitor the Dark Web 24/7/365 for your company! 1-800-378-1187