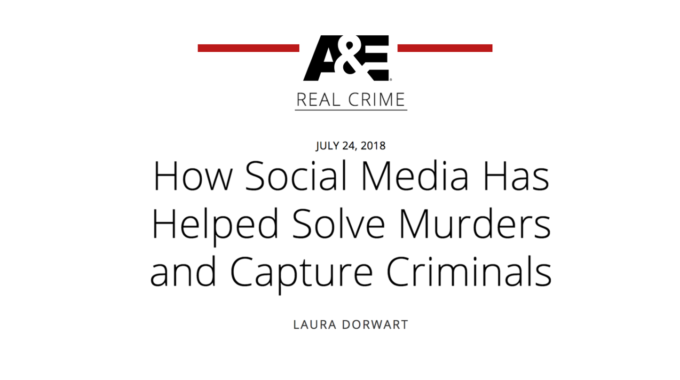 CEO of Stronghold Cyber Security interviewed for A&E's Real Crime on how social media can help in solving crimes
Jason McNew, CEO of Stronghold Cyber Security, was recently interviewed by Laura Dorwart of A&E's Real Crime for an article titled "How Social Media Has Helped Solve Murders and Capture Criminals":
Detectives are sometimes also challenged by the sheer amount of information they receive about a case on social media.

That massive influx of social-media information has fundamentally changed the landscape of detective work, says Jason McNew, a former White House Communications Agency employee and founder and CEO of cybersecurity firm Stronghold Cyber Security.

Some of the confusion about how to use social media effectively in detective work, he adds, is due to as-yet not-quite-developed science.

"I think it's kind of similar to battlefield management in that there's so much data that's coming forth, that boiling it down into actionable intelligence is a really difficult task." The science behind classifying and parsing data from social media "hasn't matured yet," he says.

But while technology has "enormous potential for abuse," McNew is confident that the science of data analysis will catch up to make for highly effective crime-solving tactics.

"It's an incredible task that will only get better as time goes on," says McNew.