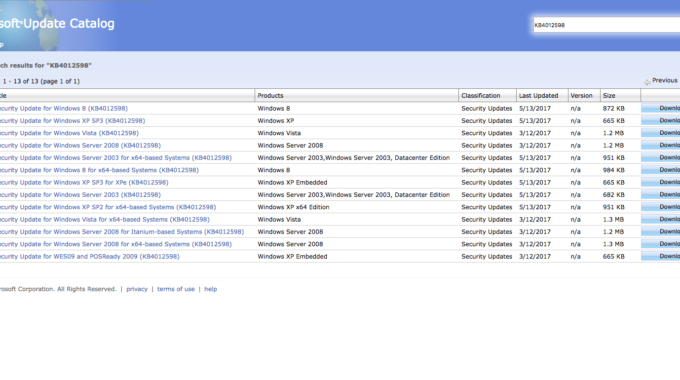 Microsoft releases urgent OS patch in wake of #WannaCry ransomware blitz
Microsoft has taken the "highly unusual" step of securing early operating systems in the wake of a massive ransomware attack that wreaked havoc on global computer networks, including the UK's National Health Service.
Microsoft XP received the new security patch three years after the computer giant discontinued support for the OS.

The patch release comes after a virus known as 'WannaCry' ransomware, which encrypts files and demands users pay for their release, infected more than 100,000 computers worldwide on Friday.
Read more at RT News…
Apply the patch direct from Microsoft here.